Bismarck Second Edition:
Modifiable Ship Data Sheets
By Jeffrey Staben
December 2019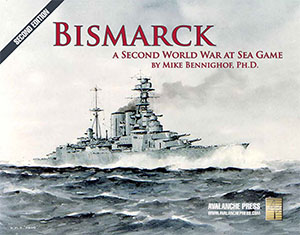 Second World War at Sea: Bismarck has 46 scenarios of North Atlantic naval action. These alternate ship data sheets are in Excel format, and can be altered as ships receive damage - PLUS each scenario gets its own data sheet!
Click here to order Bismarck Second Edition.
Sign up for our newsletter right here. Your info will never be sold or transferred; we'll just use it to update you on new games and new offers.