Defiant Russia:
Mussolini's Great Adventure
by Ottavio Ricchi
June 2016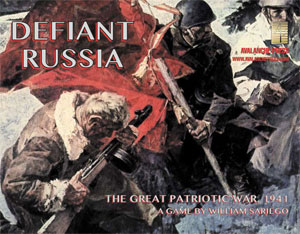 In early May 1941, Benito Mussolini learned that the Soviet Union would be the German blitzkrieg's next target. Despite the Italian army's poor condition, he immediately determined to take this new gamble. The dictator hoped to expand Italian influence eastward and reap the benefits of this promising, "imminent" victory. (This same kind of reasoning had inspired the fatal decision to enter the war). However, he also was inspired by gratitude for the decisive help he had received in North Africa and in the Greek campaign. Finally, he was convinced that Italians should march beside their comrades in the fight against bolshevism.
Consequently, Mussolini urged the Comando Supremo to prepare a contingent to be sent to Russia, and at the same time he informed Hitler of his firm intention to proceed. The German Führer was less than impressed by his Italian ally's performance during the last year of war. His concern - for once totally embraced by the Wehrmacht high command - was that the Italians should concentrate their efforts in Libya rather than dispersing their limited resources among several fronts. The German dictator "diplomatically" shared this view with Mussolini. Once the German invasion was underway Hitler made the Italian aware of the unexpected strains faced by the German army due to the Red Army's stubborn opposition. Furthermore, he informed Mussolini that a new, powerful (and up to that point unknown) tank had surprised and to some extent shaken the German invaders. Eventually, realizing that his fellow dictator would not step back, Hitler consented.
Formation of the CSIR
Despite increasing strains on Italy's resources, the army made all possible efforts to field a "respectable" force. Mussolini had firmly expressed to his staff the desire that Italian divisions would, this time, fare well and that comparison with other German allies should be no reason for embarrassment.

Initially, Mussolini wanted to send a force that included a relevant armored component. However, the only available armored divisions — Centauro and Littorio — were slowly being refitted and were, in any case, already allotted to the North African theater, which was the priority destination for armored forces. Therefore, the Italian Expeditionary Corps in Russia (CSIR) eventually had to rely almost solely on infantry.
No Italian units participated in the initial invasion of Russia, which started on 22 June 1941. The corps was officially constituted on 30 June, before the Germans had even consented to its participation. After a long journey, the Italian force assembled in Romania during the final days of July. The CSIR included two infantry divisions - 9th "Pasubio" and 52nd "Torino" - and by the 3rd Celere ("fast") Principe Amadeo Duca d'Aosta Division.
Pasubio and Torino were well-trained and well-led units and, unlike many other Italian divisions, they had a complete roster of support units. Both began the war as part of the Armata del Pò, a powerful group of divisions formed during the pre-war period and stationed in northern Italy. This formation never saw combat as a whole, instead being parceled out to other theaters as the war progressed. Pasubio and Torino, after minor involvement in the Western Alps campaign of June 1940, participated actively in the 1941 Yugoslav campaign, where they were considered to have performed very well.
Like all Italian infantry divisions, they were binary, that is, composed of only two infantry regiments (most other armies' divisions had three regiments or even four in a few cases). The infantrymen trained to use motor transport and the divisions were designated "autotrasportabili" or "potentially transportable" but they did not have a full allotment of trucks. A translation mistake apparently caused the German command to initially consider them fully motorized. In fact, the CSIR had enough vehicles to carry only one division at time. Each division had a motorized artillery regiment, composed of three groups: one armed with 100mm guns, the other two with 75mm guns. No heavy artillery was available, and the vast majority of the pieces sent to Russia were outdated, having been produced before World War I. These drawbacks were partially offset by the artillerymen's generally excellent training and by increased firepower provided by an extra mortar battalion and an anti-tank company attached to each division (these additions having been stripped from other regular divisions still stationed in Italy).

Italy's armor in Russia - a light tankette of the San Giorgio group.
The Celere Division had a peculiar structure. Its main units were a Bersaglieri regiment (the prestigious 3rd Reggimento Bersaglieri), two cavalry regiments (Savoia Cavalleria and Lancieri di Novara) and a horse-drawn artillery regiment (Voloire). All mounted troops belonged to the peacetime cadre of the Italian army, and their origins dated back to the old Piedomentese pre-unification army. Finally, armored support was provided by the 3rd Fast Tank Group "San Giorgio," equipped with outdated 2-ton L35 tanks. By the standards of the Eastern Front, these machine-gun-armed, thinly-armored tankettes had limited usefulness at best. Also, they suffered from poor mechanical reliability: out of the initial 60 vehicles dispatched from Italy, only 40 eventually made it to the front. The others were cannibalized for spare parts. The major drawback of the Celere Division was weak artillery firepower. The 24 artillery pieces were all 75mm. Furthermore, no mortar support was initially available.
The CSIR also took a number of unusual corps-level assets to the front, starting with a Camice Nere ("black shirts") brigade of Fascist party militia composed of two assault battalions and a regular army support weapon battalion. The quality of this legion, named 63rd Legione Tagliamentowas much higher than usual among Blackshirt units. In February, 1942, due to its combat record in Russia, it qualified for the honor of receiving the M (Mussolini) suffix. In addition, the CSIR was assigned a large number of engineers - two pontoon battalions, two flame thrower companies, plus "normal" engineers - and an independent heavy machine gun battalion. A small air contingent also went to the front.
Most importantly, the CSIR drew Giovanni Messe, one of the best Italian generals of the war, as its commander. His leadership proved decisive in several circumstances.
CSIR Order of Battle
Army Troops
193rd, 194th and 684 Carabinieri Motor Sections
104th Machine Gun Battalion
1st Company, Motorcycle Bersaglieri
2nd Anti-Tank Battalion
XXX Army Corps Artillery Group, with:
60th, 61st and 62nd Battalions (105/32)
4th and 19th Anti-Aircraft Battalions (75/46)
95th and 97th Anti-Aircraft Companies (20/65)
Engineer Group, with:
4th Construction Engineer Battalion
1st and 9th Bridge Engineer Battalions
8th LOC Engineer Battalion
1st Chemical Engineer Battalion
63rd CCNN (Black Shirt) Legion (Brigade) with:
63rd Battalion "Udine"
79th Battalion "Emilia"
63rd Support Battalion (one anti-tank, one mortar company)
14th Medical Section
87th Logistical Section
2nd Army Transport Group with 10 battalions (more than 5,000 motor vehicles)
9th "Pasubio" Division (Motor-transportable)
25th and 26th Carabinieri Motor sections
79th and 80th Infantry Regiments
8th Motor Artillery Regiment
9th Mortar Battalion
5th Mortar Battalion (attached)
9th Anti-Tank Company
141st Anti-Tank Company (attached)
9th Telegraph and Radio Company
30th Construction Engineer Company
95th Photoelectrical Company
5th Medical Section
11th Logistical Section
52nd "Torino" Division (Motor-transportable)
56th and 66th Carabinieri Motor sections
81st and 82nd Infantry Regiments
52nd Motor Artillery Regiment
52nd Mortar Battalion
26th Mortar Battalion (attached)
52nd Anti-Tank Company
171st Anti-Tank Company (attached)
52nd Telegraph and Radio Company
57th Construction Engineer Company
69th Photoelectrical Company
52nd Medical Section
52nd Logistical Section
3rd "Principe Amadeo Duca d'Aosta" Celere Division
355th and 356th Carabinieri Motor sections
3rd "Savoia Cavalleria" Cavalry Regiment (horsed)
5th "Lancieri di Novara" Cavalry Regiment (horsed)
3rd Bersaglieri Regiment (XVII, XX and XXV Battalions, motorized)
3rd "Voloire" Horse Artillery Regiment
3rd "San Giorgio" Fast Tank Group (L3 tanks)
173rd Anti-Tank Company
172nd Anti-Tank Company (attached)
105th Construction Engineer Company
105th Telegraph and Radio Company
73rd Medical Section
93rd Logistical Section
Air Units
22nd Fighter Squadron (Macchi 200)
61st Air Reconnaissance Squadron (Ca.311)
The story resumes in Part Two.
Click right here to order Defiant Russia right now!