Golden Journal No. 46:
Iron Dogs
Publisher's Preview
by Mike Bennighof, Ph.D.
May 2022
We have the finest playing pieces in the world of historical wargames. That's a very small world, of course, but they are very fine pieces: perfectly cut, with so little force that both front and back remain smooth. Perfectly printed, in a process that provides both rich colors and incredibly sharp image reproduction.
So we want to take advantage of that wherever we can, and that urge is the basis for Golden Journal No. 46: Iron Dogs.
Iron Dogs is built around a set of a dozen playing pieces: huge versions of the battle cruisers that took part in the January 1915 Battle of Dogger Bank (plus a few others that could have, but did not). It's for use with our analysis/scenario book Jutland: Dogger Bank, which delves deeply into the history of the engagement and offers alternative scenarios as well as breaking down the operation into scenarios that start at different turning points in the action.
The pieces are large: .0625 inches wide by 1.3 inches long. That doesn't look like much written down, but it's a huge increase. It's the same size we used for our Zeppelins pieces, and for Rome at War's legions. They do fit on the Naval Tactical Map, just barely.
We did this once before in Golden Journal No. 31: Deluxe Bismarck, with a set of all of that game's battleships and battle cruisers. Iron Dogs takes a very similar approach. You don't need these pieces to play the scenarios from Dogger Bank; the standard-sized ones from Jutland work just fine. This is all about expanding the fun. The bigger pieces are just more fun to play with, and they're large enough to really show off the artwork of the ship deck drawings.
Sir David Beatty's two battle cruiser squadrons – they would not be formally combined into the Battle Cruiser Force until just after the Battle of Dogger Bank – brought five heavy ships to the battle, plus seven light cruisers and 35 destroyers. The First Battle Cruiser Squadron had the three newest battle cruisers: the flagship Lion, her sister ship Princess Royal, and the newest battle cruiser, Tiger. Sir Archibald Moore's Second Battle Cruiser had two older battle cruisers, his flagship New Zealand and her sister ship Indomitable.
One more British battle cruiser, Lion's sister ship Queen Mary, had left First Battle Cruiser Squadron in early January to receive a new fire control system and was not available when the Germans sortied. Since she's included in some of the alternative scenarios in the Dogger Bank book, we have her in Iron Dogs as well.
The Germans brought four heavy ships to the Dogger Bank party. Three of them were battle cruisers: Franz Hipper's flagship Seydlitz, the older Moltke and the Iron Dog herself, the brand-new Derfflinger. The fourth big ship was the large armored cruiser Blücher, which had operated with the battle cruisers since the start of the war but probably should not have been placed at the tail end of the German column. She was sunk in a hail of heavy shells, her weak protection and design flaws proving fatal.
The oldest German battle cruiser, von der Tann, had entered drydock just 25 hours before Hipper's squadron sortied and likely could have been pulled back out had the admiral insisted. Or his boss, Friedrich von Ingenohl, could have delayed the operation until its actual scheduled date to allow the work to be completed. Blücher did not replace von der Tann on the mission as some popular histories have it – the armored cruiser would have participated with or without von der Tann – but Hipper would have had better odds in the fight against Beatty with all of his ships. Our Dogger Bank book allows you to play out this possibility, so we have to include von der Tann in Iron Dogs.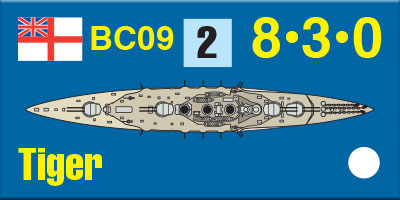 The Imperial Navy had one more battle cruiser that did not participate. Goeben had been detached to the Mediterranean Sea in 1912 and remained there at the start of the First World War. Naval historian Lawrence Sondhaus points to the German failure to recall her to the North Sea in July 1914 as a serious error – a smaller, more expendable ship could have shown the flag in her stead. Since Larry was on my dissertation committee, I thought it an important courtesy to explore his thesis in the Dogger Bank book.
Iron Dogs is an Avalanche Press book, even if it is a thin one, so that means we'll fill it with history and, in this case, a lot of technical detail about ships and weapons. It won't have scenarios, as it's a companion to the Dogger Bank book with has plenty of those (28 of them, 11 operational scenarios and 17 battle scenarios). So we'll talk about the ships, and there's a lot to talk about.
On the British side, Indomitable and New Zealand were part of the first generation of battle cruisers, in many ways designed as armored cruisers with battleship-sized guns (and in fact they were classed as armored cruisers until 1911). They had been greatly outclassed by newer ships by early 1915 – when Indomitable, the oldest heavy ship present, had been in commission for less than eight years. The two older ships could not keep up with the other three British battle cruisers and played a limited role at Dogger Bank.
Lion and her sister Princess Royal approached the status of fast battleships with weak armor rather than armored cruisers with heavy armament. They remained vulnerable to German shells – Lion was nearly lost at Dogger Bank – but carried the heaviest guns of any ship involved in the battle. Their near-sister, Tiger, had a far better layout of her heavy guns and was a very well-designed ship and at the time the most expensive warship ever built in the United Kingdom. First Lord of the Admiralty Winston Churchill then gave her the worst crew in the Grand Fleet, the sweepings of the Royal Navy's stockades and the sea lawyers, malcontents and incompetents donated by every British captain.
German designers went for a fast ship armored on the same scale as a dreadnought, sacrificing armament for armor and speed. Two of the battle cruisers at Dogger Bank (Moltke and Seydlitz) carried 280mm (11-inch) guns, a smaller caliber than any of their British opponents. Goeben and von der Tann had these relatively weak guns as well. Only Derfflinger had 305mm (12-inch) guns, the same caliber as the weakest British ships, New Zealand and Indomitable.
If you play Jutland, if you even think about ships and the sea, then you're going to need this Golden Journal.
The Golden Journal is only available to the Gold Club (that's why we call it the Golden Journal).
Click here to join the Gold Club.
See your Gold Club Insider newsletter for ordering information.
Sign up for our newsletter right here. Your info will never be sold or transferred; we'll just use it to update you on new games and new offers.
Mike Bennighof is president of Avalanche Press and holds a doctorate in history from Emory University. A Fulbright Scholar and NASA Journalist in Space finalist, he has published a great many books, games and articles on historical subjects; people are saying that some of them are actually good. He lives in Birmingham, Alabama with his wife, three children, and his Iron Dog, Leopold.
Want to keep Daily Content free of third-party ads? You can send us some love (and cash) through this link right here.