Golden Annual Number 3:
Great War at Sea: South Seas Mandate
Whenever we feel like it, we bring out an enlarged version of our Golden Journal that we call the Golden Annual. Instead of extras for your Avalanche Press games, like the Golden Journal includes, the Golden Annual features a complete, new game exclusively for Gold Club members.
The game is Great War at Sea: South Seas Mandate, based on what U.S. Navy planners foresaw as the opening stages of War Plan Orange, the plan for a Pacific naval war against Japan. Our game is set in the years just after the First World War and features ships planned but never built: the American Design 150 battle cruiser, the Japanese Type X light battlecruiser, the original design for Japan's Furutaka-class light cruiser and more.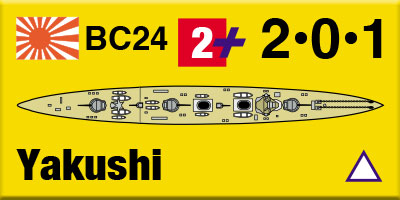 Great War at Sea: South Seas Mandate includes 50 die-cut and silky-smooth playing pieces, thirty double-sized "long" ship pieces and 20 standard-sized square ones. There's a 22x17-inch map (on heavy rigid stock), and a booklet with ten scenarios and the background story of the campaign.
The Great War at Sea Second Edition series rules come with the game as a download, both rulebook and charts. You'll have to supply your own dice, but you should have plenty of those.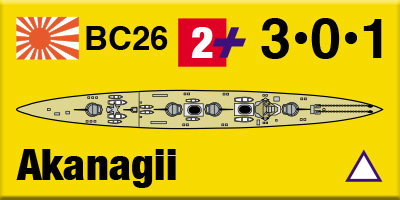 How do you get it? Only by joining the Gold Club.
Limit one copy per membership.
Links:
•
•
Stock Code: APL6047
Price: Free (temporarily, Gold Club members only)
Status: Coming Soon
Click here to join the Gold Club
See your Gold Club Insider newsletter for ordering information.