Second World War at Sea:
The Kaiser's Navy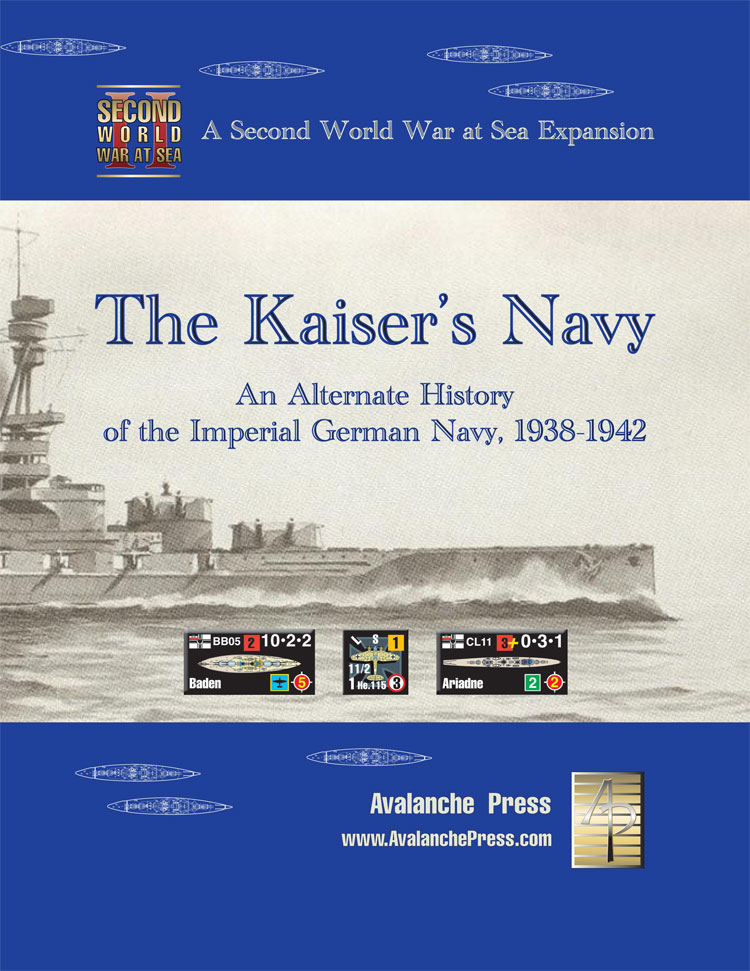 Back before we told the tale of the Second Great War at Sea, we issued several loosely-connected (well, pretty much not at all connected) alternative-history naval game expansions set in a world where the great empires survived the First World War to fight again a generation later.
Among these was The Kaiser's Navy, which added the Imperial Germany Navy and Naval Air Force. It was an expansion for the now long-out-of-print Bomb Alley, Bismarck First Edition and Arctic Convoy First Edition, but didn't otherwise connect with the other, similar expansion sets.
We've replaced it in the Second Great War story arc with a completely new expansion set called The Cruel Sea. How completely new? Completely new enough that we don't mind gifting The Kaiser's Navy to our Gold Club. This is not a substitute: You need The Cruel Sea.
How do you get it? Only by joining the Gold Club – join up and we'll tell you how to get it for FREE.
Note: This product is a digital download. Pieces require assembly.
Links:
The Kaiser's Ships, Part Two
The Kaiser's Naval Air Force
The Kaiser's Airships
King of the Battleships
The Kaiser's Ships, Part One
Publisher's Preview
The Kaiser's World, Part One
The Kaiser's World, Part Two
The Kaiser's World, Part Three
The Kaiser's Ship Data
From Baden to Bismarck
Modifiable Ship Data
Stock Code APL1560
Price: FREE (Gold Club members only)
Status: Downloading Now!
Click here to join the Gold Club
See your Gold Club Insider newsletter for ordering information.