The German Destroyer Hermes
By Mike Bennighof
February 2019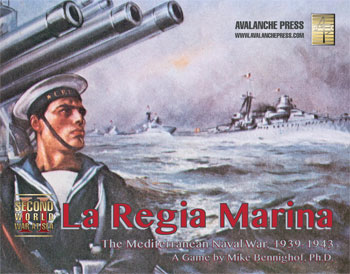 On 6 May 1941, German troops entered the Scaramanga Naval Yard at Salamis near Athens. German air attacks had heavily damaged much of the yard's facilities. Among the victims was a floating drydock that had sunk on 20 April with the damaged Greek destroyer Vasilefs Georgios inside. All captured warships became the property of the Royal Italian Navy, but the Italians noted that Vasilefs Georgios carried a German main armament and offered the Kriegsmarine the chance to take over the vessel instead.
The Italians also figured the Germans would be more likely to supply fuel oil for one of their own ships, and considered a German destroyer even with all the attendant organizational problems and lower efficiency better than an Italian one they could not use due to lack of fuel. Curious about the destroyer's British engines and design, the Germans accepted and began refitting the damaged ship.
Vasilefs Georgios had suffered two near misses from Stuka dive bomber attacks on 12 and 13 April. A number of her aft compartments had flooded, and she suffered further damage to a propeller shaft when the floating dock sank. Repair work proceeded slowly, and the ship finally joined the German Navy on 21 March 1942, but needed another six weeks of dockside work before being declared ready for action.
Captured German destroyers carried alphanumeric designations: Z for destroyer, followed by a letter for country of origin, then a sequential number. Vasilefs Georgios became ZG3 (ZH1 and ZH2 were allotted to ex-Dutch destroyers). Usually operating with Italian warships, the designation confused Italian officers and radio operators, and so in August she was rechristened Hermes, a name reflecting her Greek origin, supposed high speed, and most importantly one that both Italians and Germans pronounced in similar fashion.

As Hermes, she appears in Second World War at Sea: La Regia Marina. She is also present in Greek colors as Vasiliefs Georgios and makes several appearances in this guise.
The Royal Hellenic Navy ordered Vasiliefs Georgios in 1936 as a near-copy of the Royal Navy's G-class fleet destroyers. She and her sister Vasilissa Olga had German-made main and anti-aircraft guns, and Dutch fire-control gear. The two ships were laid down in 1937, launched in 1938 and delivered in February 1939.
Each displaced 1,350 tons in Greek service, with four 127mm main guns (the same then arming current German destroyers), four German-made 37mm anti-aircraft guns and eight British-made 21-inch torpedo tubes. They had British-made Parsons geared turbines and Yarrow boilers and a designed speed of 36 knots, but had been fitted with smaller propellers than called for by the designers and never made this mark. Vasiliefs Georgios had admiral's quarters and was designated as the Greek fleet flagship pending the arrival of a new cruiser projected to be ordered in 1939.
The Germans added five 20mm anti-aircraft guns and a pair of machine guns, plus mine rails and sonar. This raised her displacement to 1,440 tons. The damaged propeller shaft was never fully repaired and the Germans could not obtain bigger propellers, and Hermes never topped 33 knots and more often had a top speed of 30 knots. Her officers found the British-made engines much more reliable than the high-pressure plants of German destroyers; where a German-built destroyer would often be out of service for weeks after a major operation, Hermes could be turned around and sent back to sea as soon as she refueled, operating for example from 1 June until 14 October before needing her boilers cleaned.
Hermes undertook her first mission on 1 June 1942, escorting a small convoy from Salamis to Crete along with two Italian torpedo boats. Her first commander was Fregattenkapitän Rolf Johannesson, who came to his new ship from the destroyer Erich Steinbrinck. Except for the handful of "followers" Johannesson had been allowed to bring along from his old command, most of his crew of 10 officers and 215 crewmen came straight from Kriegsmarine training depots and very few of them had ever been to sea.

Hermes in German service.
Through the summer and into early 1943, Hermes escorted convoys in the Aegean Sea and occasionally from Crete to Tobruk. In August she was alerted to participate in the attacks on the Allied "Pedestal" convoy, joining three Italian light cruisers at Navarino on the west coast of Greece, but the force's sortie was ultimately cancelled.
In April 1943 Hermes received a new commanding officer, Fregattenkapitän Curt Ressel of the destroyer Bernd von Arnim, and a new mission. Ordered to Sicily to help defend the reinforcement convoys streaming to Tunisia, she sank the British submarine Splendid on 21 April 1943. Hermes joined Italian destroyers serving as fast transports, and on the 30th was badly damaged by British aircraft.
She was towed to the old French naval base at La Goulette for repairs, but with Allied forces rapidly approaching her crew was ordered into action as ground troops. Hermes was scuttled to help block the harbor entrance. Ressel then apparently panicked, abandoning his men and making his way aboard a transport to Trapani in Sicily to "make a timely report about the loss of the ship." A few crewmen were killed in the fighting, but most showed no more enthusiasm than their commander and surrendered.
Don't wait to put La Regia Marina on your game table! Join the Gold Club and find out how to get it!
Sign up for our newsletter right here. Your info will never be sold or transferred; we'll just use it to update you on new games and new offers.
Mike Bennighof is president of Avalanche Press and holds a doctorate in history from Emory University. A Fulbright Scholar and award-winning journalist, he has published over 100 books, games and articles on historical subjects. He lives in Birmingham, Alabama with his wife, three children and his dog, Leopold.