Jutland Second Edition:
Ship Data Book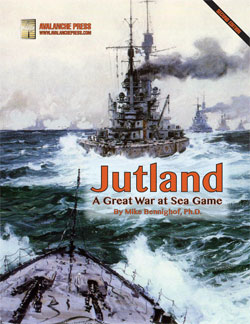 Great War at Sea: Jutland Second Edition is a new game - new scenarios, new series rules - and to go wth that, we have a new Ship Data Book. You're going to need this to track your damage, fuel use and such. Here's the ship data from the game for your personal use:
Jutland Second Edition data book
You can order Jutland (Second Edition) right here.
The Jutland Experience
Jutland Second Edition (full game)
Jutland: North Sea 1914
Jutland: Dogger Bank
Journal No. 46: Iron Dogs
Retail Price: $209.96
Package Price: $170.00
Gold Club Price: $134.00
You can order the Jutland Experience right here.
Please allow an extra four weeks for delivery.