Sword of Israel:
Soviet Intervention, 1967
This downloadable expansion set, exclusively for Gold Club members, puts its focus on Panzer Grenadier (Modern) for the first time, with a battalion of Soviet paratroopers to battle the Israelis in the threatened but never executed intervention into the Six Day War.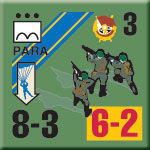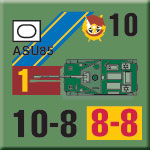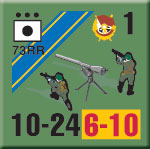 The Soviet Army's 103rd Guards Airborne Division is a well-trained and well-armed outfit, in the midst of preparations for the Dnepr 1967 exercises - a complete contrast to the Arab armies the Israelis face in the standard scenarios in 1967: Sword of Israel.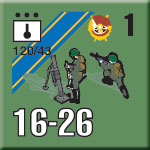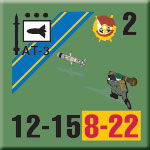 The Soviet parachute battalion of 1967 is very much a light infantry outfit - air-droppable armored carriers would only start to arrive the next year, converting the airborne formations into far more capable all-arms units. To make up for that lack, the battalion wields a large number of support weapons: Sagger anti-tank missiles, heavy mortars, recoilless rifles and the diminuitive ASU-85 assault gun.
Intervention 1967 includes 24 playing pieces representing these troops, plus a couple of new Sword of Israel scenarios for their use.
How do you get it? Only by joining the Gold Club – join up and we'll tell you how to get it for FREE.
Note: This product is a digital download. Pieces require assembly.
Links:
• Soviet Intervention
• Soviet Paratroopers
Stock Code: APL1549
Price: FREE (Gold Club members only)
Status: Downloading Now!
Click here to join the Gold Club
See your Gold Club Insider newsletter for ordering information.