Panzer Grenadier: War on the Equator
After over a century of border disputes with Ecuador, the Peruvian Army began a massive build up for a final reckoning. With modern tanks from Czechoslovakia and modern artillery and planes from Italy, South America's first unit of paratroopers and a battalion of marines, Peru unleashed its blitzkrieg in July 1941. The war lasted for seven weeks, ending with a crushing Peruvian victory as Ecuador was forced to hand over half of the territory claimed by the Quito government.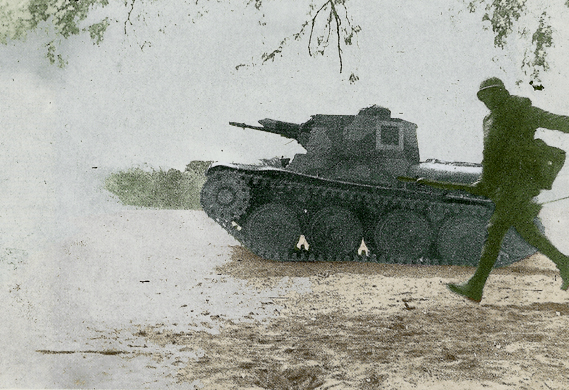 Peruvian tank-infantry assault, El Oro Province, July 1941.
War on the Equator is a supplement for the Panzer Grenadier system based on the battles waged between Peru and Ecuador in 1941. This expansion set is not playable by itself, but requires ownership of Eastern Front and Road to Berlin. There are six scenarios, each based on an actual battle and featuring tank assaults, parachute landings, amphibious assaults, horsed cavalry and river gunboat operations.



How do you get it? Only by joining the Gold Club – join up and we'll tell you how to get it for FREE.
Note: This product is a digital download. Pieces require assembly.
Links:
Stock Code: APL1505
Price: FREE (Gold Club members only)
Status: Downloading Now!
Click here to join the Gold Club
See your Gold Club Insider newsletter for ordering information.