They Shall Have a Preview
By Mike Bennighof, Ph.D.
January 2011
A few years ago, we launched what became a very successful line of products: small wargames packaged in small boxes at a small price. Once we moved our production out of Asia and back to the United States, these became a lot tougher to produce, and so we cast about for alternative packaging. Eventually we hit on the Playbook, an evolutionary melding of our book supplements and small complete games.
I've heard from a lot of gamers about a glut of games, combined with enormous pressure on their time. There just aren't enough hours in the day for all the games they want to play, and far too many games that look like they'd be fun to play if only there were time to try them out. And that means that what time there is to play a game usually gets spread over many games: No one becomes "expert" in play of the game, or even gets much understanding of its strategy, because they've moved on to something else after playing it once or twice. While that's just fine for many gamers, others lament that lack as it robs them of intense competition — they don't want to win just because their opponent made a rookie mistake.
Playbooks are designed to counter that. First off, they include a complete game, usually a map, counters and rules. Then there's game strategy, so you've got stuff that tells you not just how to play it, but how to play it well. And finally there's the background, the history behind the battle or war. That all adds up to what our former marketing princess, Lys Fulda, demanded a while back: something the customer can take into the bathtub.
We're getting the first Playbook, They Shall Not Pass, finished up now for release next week. It's a re-issue of a game we did a few years ago in a small box to a very good reception. We chose it for the first Playbook because we have many cartons of maps and counters in the warehouse, but couldn't get a good price for an American-made version of the handy little box in which it first appeared.
Originally we planned to use the large stockpile of maps, but on bringing them out of storage the fresh look didn't show them to best advantage. In other words, they just didn't look very good. So we commissioned new art, which delayed the planned release but has really added quite a lot to the game. The new map is by Robert Altbauer, in what I think is his first venture into traditional wargame map work (he's illustrated many role-playing games for a variety of publishers). I'm very pleased with his work, he's fast and highly professional, and best of all he's my homeboy, hailing from Salzburg, Austria.
In terms of game play, there was nothing wrong with the original map: Everything was in its proper place, all the roads and railroads went where they should and so on. We just all agreed that we didn't like the way it looked, and consigned the stockpile to use as packing material. The new map is heavy cardstock, the same style we use in Panzer Grenadier and Infantry Attacks games. The playable area's the same size, but the large border's been trimmed down considerably so it fits on two panels.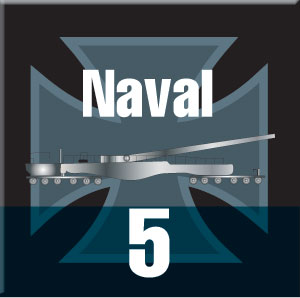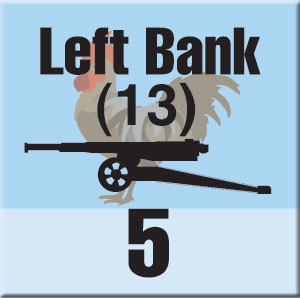 There are 140 playing pieces, clean and crisp, representing the French and German armies at a regimental scale. It's the same counter set we used in the boxed game.
The game rules have been updated by the original designer and developer, William Sariego and Doug McNair. The game always played well, but as the first published game to use this system there were some tweaks needed to cover some discoveries once the game reached the hands of thousands of gamers. Doug McNair discussed these in an earlier Daily Content piece. You can also see his preview of the original edition here, and William Sariego's designer's notes here. All of their comments still apply to the new Playbook edition.
So it's a very solid game system, but how does it play? In practice it's pretty intense, with both sides having the opportunity to attack at different times, and both relying on reinforcements arriving in the nick of time to stave off disaster. It's not a difficult game to learn and play, and we have some new game-strategy analysis in the book. Because it's the First and not the Second World War things don't happen exactly as some gamers might expect, but once they're used to the awesome power of artillery and the difficulty of rapid movement it all comes naturally.
Making that distinction clear is the job of the background articles, and as usual in an Avalanche Press product these are fairly extensive, covering the battle itself, the fortress of Verdun, and the French and German armies that fought there. You can take this book into the bathtub and get a very enjoyable read while you soak.
All told, it's a very nice package, the sort of thing we should have been doing a long time ago. I've worked for game magazines that tried to do similar things, but the format is kind of limited and many gamers don't think of magazine games as having the same quality as those put in a box (though in my experience, there never was any difference beyond the packaging). The Playbooks let us thoroughly support the game on the spot, and because of that they're very satisfying from the creative perspective. I think you'll find them equally satisfying from the player's point of view.